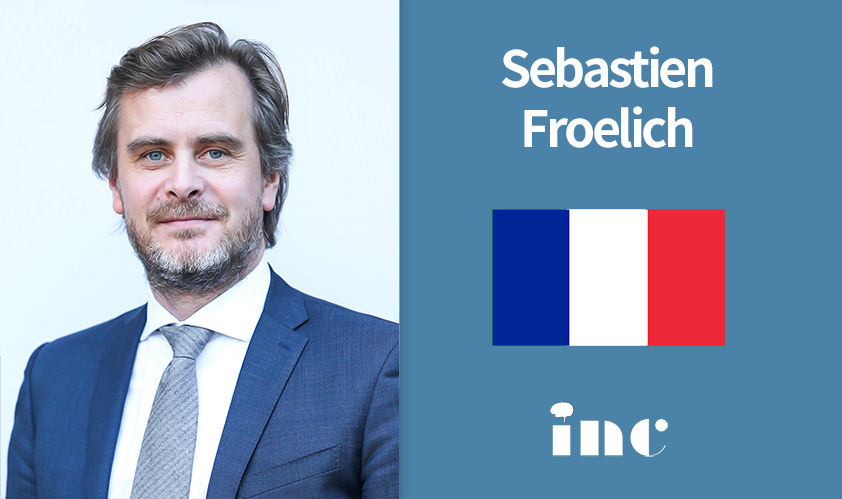 目前世界神经外科界年轻一代中非常杰出教授
神经内镜及颅底手术的国际精尖高手
发明独有的内镜手术"筷子手法",大大提高手术效率和准确度
世界神经外联合会(WFNS)颅底手术委员会前主席
法国巴黎 Lariboisière 大学医院神经外科教授兼主席(2013年至今)
巴黎狄德罗大学医学院,神经外科教授(2011年至今)
斯特拉斯堡大学医学院,神经外科教授(2008年-2011年)
欧洲颅底学会执行委员会成员
法国斯特拉斯堡IRCAD Neuro -ENT -Skull基础课程主任,台湾IRCAD神经-ENT -Skull基础课程主任
职业生涯:
2013至今 法国巴黎Lariboisière大学医院神经外科教授兼主席
2011至今 巴黎狄德罗大学医学院,神经外科教授
2009至今 欧洲远程手术学院,颅底手术EITS课程主任
2008-2011 斯特拉斯堡大学医学院,神经外科教授
学术成就:
由于在颅底肿瘤手术及神经内镜手术中的贡献,Froelich教授受邀成为50多家医学院的课程主任和讲师。他以作者或合著者身份在学术杂志及书籍上发表了60多篇文章。Freolich教授尤为擅长微创神经内镜下颅内高难度位置的手术。
专业领域:
颅底外科手术-颅底内镜入路手术-垂体瘤
脑血管神经外科手术-复杂脑瘤-脊髓瘤
相关论文:
1. Minimally invasive transpalpebral "eyelid" approach to the anterior cranial base.
2. Large sphenoid wing meningiomas involving the cavernous sinus: conservative surgical strategies for better functional outcomes.
3. The endoscopic endonasal approach to cranio-cervical junction: the complete panel.
4. Drilling of the marginal tubercle to enhance exposure via mini pterional approach: An anatomical study and clinical series of 25 sphenoid wing meningiomas.
5. Management Scheme for Cerebral Wegener Granulomatosis: An Unusual Pseudotumoral Skull Base Pathology.
6. Cellular magnetic resonance imaging for the differentiation of infectious and degenerative vertebral disorders: preliminary results.
7. Combined Nasoseptal and Inferior Turbinate Flap for Reconstruction of Large Skull Base Defect After Expanded Endonasal Approach: Operative Technique.
8. Cystic meningioma: radiological, histological, and surgical particularities in 43 patients.
9. Endoscopic, endonasal variability in the anatomy of the internal carotid artery.
10. Regression of meningiomas after discontinuation of cyproterone acetate in a transsexual patient.
11. Endoscopic endonasal approach in the management of skull base chordomas--clinical experience on a large series, technique, outcome, and pitfalls.
12. Endoscopic Approach of the Insula Through the Anterior Middle Temporal Gyrus: A Feasibility Study in the Laboratory.
13. Gene expression mapping of histone deacetylases and co-factors, and correlation with survival time and 1H-HRMAS metabolomic profile in human gliomas.
14. Anatomy of the inferior orbital fissure: implications for endoscopic cranial base surgery.
15. Muller's muscle, no longer vestigial in endoscopic surgery.
16. Anterior communicating artery aneurysm clipped via an endoscopic endonasal approach: technical note.
17. Exposure of the distal cervical segment of the internal carotid artery using the trans-spinosum corridor: cadaveric study of surgical anatomy.
18. Microsurgical and endoscopic anatomy of Liliequist's membrane: a complex and variable structure of the basal cisterns.
19. Refinement of the extradural anterior clinoidectomy: surgical anatomy of the orbitotemporal periosteal fold.
20. Proton beam therapy for skull base chordomas in 106 patients: A dose adaptive radiation protocol.
21. Anatomic study of the prechiasmatic sulcus and its surgical implications.
22. The Occipital Artery as an Alternative Donor for Low-Flow Bypass to Anterior Circulation After Internal Carotid Artery Occlusion Failure prior to Exenteration for an Atypical Cavernous Sinus Meningioma.
23. Endoscopic Endonasal Approach to the Anteromedial Temporal Fossa and Mobilization of the Lateral Wall of the Cavernous Sinus Through the Inferior Orbital Fissure and V1-V2 Corridor: An Anatomic Study and Clinical Considerations.
24. The Chopsticks Technique for Endoscopic Endonasal Surgery-Improving Surgical Efficiency and Reducing the Surgical Footprint.
25. Clivus chordomas: a systematic review and meta-analysis of contemporary surgical management.
26. 3D digital subtracted CT angiography to evaluate the venous anatomy in extra-axial tumors invading the major dural venous sinuses.
27. Neuronavigated Fiber Dissection with Pial Preservation: Laboratory Model to Simulate Opercular Approaches to Insular Tumors.
28. Initial experience using awake surgery for glioma: oncological, functional, and employment outcomes in a consecutive series of 25 cases.
29. Retrospective comparison of chemoradiotherapy followed by adjuvant chemotherapy, with or without prior gliadel implantation (carmustine) after initial surgery in patients with newly diagnosed high-grade gliomas.
30. Ethmoidal adenocarcinoma treated by exclusive endoscopic approach: Focus on learning curve and modification of management.